About our Cognos training services
Cognos training services from BI experts. The UK's leading IBM partner since 1993. Tailored courses, flexible delivery, and high value.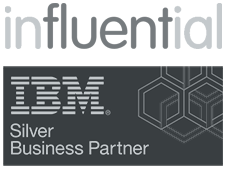 The UK's leading IBM Cognos training provider
Like any tool, Cognos is most powerful when used by an expert. Having worked as Cognos consultants for decades, our trainers understand this software's real-life usage.
That practical know-how enables our Cognos training services to give you the skills you really need.
LearnQuest has chosen us to provide all their IBM training in the UK. So whether you need an official Cognos course or custom tuition, our trainers are qualified to deliver.
Our Cognos trainers provide the following for every delegate:
✓ Plenty of interaction and personal attention, thanks to small classes (up to 8)
✓ Learn remotely in the comfort of your home/office or on-site at your location

✓ Official IBM Cognos courses or custom training to suit special requirements
✓ Tips and best practices learned from decades of Cognos experience
Our public rating on Coursecheck is:
Which is a pretty good score! So what's the secret to our success?
With a maximum of 8 delegates per class, we ensure each trainee gets maximum value from the training. And we're always willing to share the insights we've gained from 25 years of Cognos experience.
Related consultancy and training services
Beyond our IBM Cognos training services, Influential Software provides consultancy and training for a range of BI solutions.




Fill out the form below to book your IBM Cognos training.
Our team will get back to you within one working day.